36 Inspiring Mental Health Quotes
Mental health quotes from people who have lived through mental health problems and come out the other side can be hugely inspiring.
They prove to you that you're not alone, that there is a light at the end of the tunnel; that you CAN get through this with time and the right tools.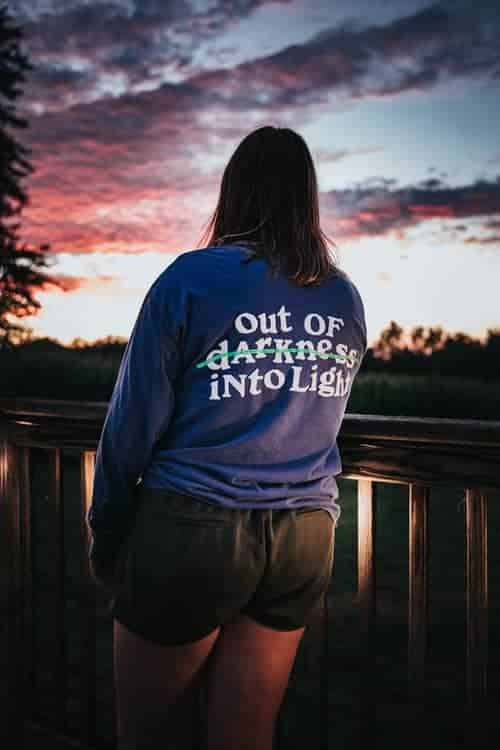 Mental illness can be isolating.
It can make you feel as if no one has ever been through what you've been through and that no one could possibly understand how you're feeling, but reading mental health quotes can help you see that this isn't the case.
What are some mental health quotes?
Here are some inspiring mental health quotes for you to either just read or to write our in your journal.
"If you have been brutally broken but still have the courage to be gentle to other living beings, then you're a badass with a heart of an angel." – Keanu Reeves
"I finally realized that owning up to your vulnerabilities is a form of strength. And making the choice to go to therapy is a form of strength." – Lizzo
"If you know someone who's depressed please resolve to never ask them why. Depression isn't a straightforward response to a bad situation; depression just is, like the weather. Try to understand the blackness, lethargy, hopelessness and loneliness they're going through. Be there for them when they come through the other side. It's hard to be a friend to someone who's depressed, but it is one of the kindest, noblest and best things you will ever do." – Stephen Fry
"Man is not worried by real problems so much as by his imagined anxieties about real problems" – Epictetus
"It's possible to live well, feel well, and also find happiness with bipolar disorder or any other mental illness [you're] struggling with." – Demi Lovato
"The best cure for worry, depression, melancholy, brooding, is to go deliberately forth and try to lift with one's sympathy the gloom of somebody else." – Arnold Bennett
"Sadness is but a wall between two gardens." – Khalil Gibran
"Mental pain is less dramatic than physical pain, but it is more common and also more hard to bear. The frequent attempt to conceal mental pain increases the burden: it is easier to say "My tooth is aching" than to say "My heart is broken." – C.S. Lewis
"What I would tell kids going through anxiety, which I have and can relate to, is that you're so normal. Everyone experiences a version of anxiety or worry in their lives, and maybe we go through it in a different or more intense way for longer periods of time, but there's nothing wrong with you. To be a sensitive person that cares a lot, that takes things in in a deep way is actually part of what makes you amazing… I wouldn't trade it for the world, even when there are really hard times. Don't ever feel like you're a weirdo for it because we're all weirdos." – Emma Stone
"The worst type of crying wasn't the kind everyone could see–the wailing on street corners, the tearing at clothes. No, the worst kind happened when your soul wept and no matter what you did, there was no way to comfort it. A section withered and became a scar on the part of your soul that survived. For people like me and Echo, our souls contained more scar tissue than life." – Katie McGarry
"Our anxiety does not empty tomorrow of its sorrows, but only empties today of its strengths." – C. H. Spurgeon
"Worrying is carrying tomorrow's load with today's strength- carrying two days at once. It is moving into tomorrow ahead of time. Worrying doesn't empty tomorrow of its sorrow, it empties today of its strength." – Corrie Ten Boom
"There is no point treating a depressed person as though she were just feeling sad, saying, 'There now, hang on, you'll get over it.' Sadness is more or less like a head cold- with patience, it passes. Depression is like cancer." – Barbara Kingsolver
"We just need to be kinder to ourselves. If we treated ourselves the way we treat our best friend, can you imagine how much better off we would be?" – Meghan Markle
"Listen to the people who love you. Believe that they are worth living for even when you don't believe it. Seek out the memories depression takes away and project them into the future. Be brave; be strong; take your pills. Exercise because it's good for you even if every step weighs a thousand pounds. Eat when food itself disgusts you. Reason with yourself when you have lost your reason." – Andrew Solomon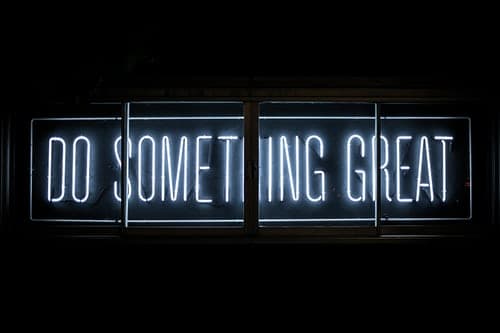 "Even a happy life cannot be without a measure of darkness, and the word happy would lose its meaning if it were not balanced by sadness." – Carl G. Jung
"I've been searching for ways to heal myself, and I've found that kindness is the best way." – Lady Gaga
"Understanding the difference between healthy striving and perfectionism is critical to laying down the shield and picking up your life. Research shows that perfectionism hampers success. In fact, it's often the path to depression, anxiety, addiction, and life paralysis." – Brené Brown
"The highest and most beautiful things in life are not to be heard about, nor read about, nor seen but, if one will, are to be lived." – Søren Kierkegaard
"Probably the biggest insight… is that happiness is not just a place, but also a process. Happiness is an ongoing process of fresh challenges, and it takes the right attitudes and activities to continue to be happy." – Ed Diener
"I found that with depression, one of the most important things you could realize is that you're not alone. You're not the first to go through it; you're not going to be the last to go through it." – Dwayne 'The Rock' Johnson
"When we're able to share with someone who we do feel safe with, we can realize that these things that are happening to us don't make us unloveable and aren't anything to have as a huge secret and don't make our future dark and dreary. Actually, we have a really gorgeous future and we deserve love and safety." – Jonathan Van Ness
"It's not all bad. Heightened self-consciousness, apartness, an inability to join in, physical shame and self-loathing—they are not all bad. Those devils have been my angels. Without them I would never have disappeared into language, literature, the mind, laughter and all the mad intensities that made and unmade me." – Stephen Fry
"Anxiety is the dizziness of freedom." – Søren Kierkegaard
"I just was in a funk. Mostly, I felt like I was not a good mom. I read several articles that said postpartum emotions can last up to 3 years if not dealt with. And I like communication best. Talking things through with my sisters, my friends, let me know that my feelings are totally normal. It's totally normal to feel like I'm not doing enough for my baby." – Serena Williams
"We need 4 hugs a day for survival. We need 8 hugs a day for maintenance. We need 12 hugs a day for growth." – Virginia Satir
"Do not let your difficulties fill you with anxiety, after all it is only in the darkest nights that stars shine more brightly." – Ali Ibn Abi Talib
"Anxiety's like a rocking chair. It gives you something to do, but it doesn't get you very far." – Jodi Picoult
"It's OKAY to be scared. Being scared means you're about to do something really, really brave." – Mandy Hale
"Feelings don't try to kill you, even the painful ones. Anxiety is a feeling grown too large. A feeling grown aggressive and dangerous. You're responsible for its consequences, you're responsible for treating it. But…you're not responsible for causing it. You're not morally at fault for it. No more than you would be for a tumor." – Patrick Ness
"Happiness is not out there for us to find. The reason that it's not our there is that it's inside us." – Sonja Lyubomirsky
"Anxiety was born in the very same moment as mankind. And since we will never be able to master it, we will have to learn to live with it—just as we have learned to live with storms." – Paulo Coelho
"Sadly, too often, the stigma around mental health prevents people who need help from seeking it. But that simply doesn't make any sense. Whether an illness affects your heart, your arm or your brain, it's still an illness, and there shouldn't be any distinction…we should make it clear that getting help isn't a sign of weakness — it's a sign of strength — and we should ensure that people can get the treatment they need." – Michelle Obama
"How can I be substantial if I do not cast a shadow? I must have a dark side also If I am to be whole." – C.G. Jung
"What mental health needs is more sunlight, more candor, and more unashamed conversation." – Glenn Close.
"Once you start making the effort to 'wake yourself up'—that is, be more mindful in your activities—you suddenly start appreciating life a lot more." – Robert Biswas-Diener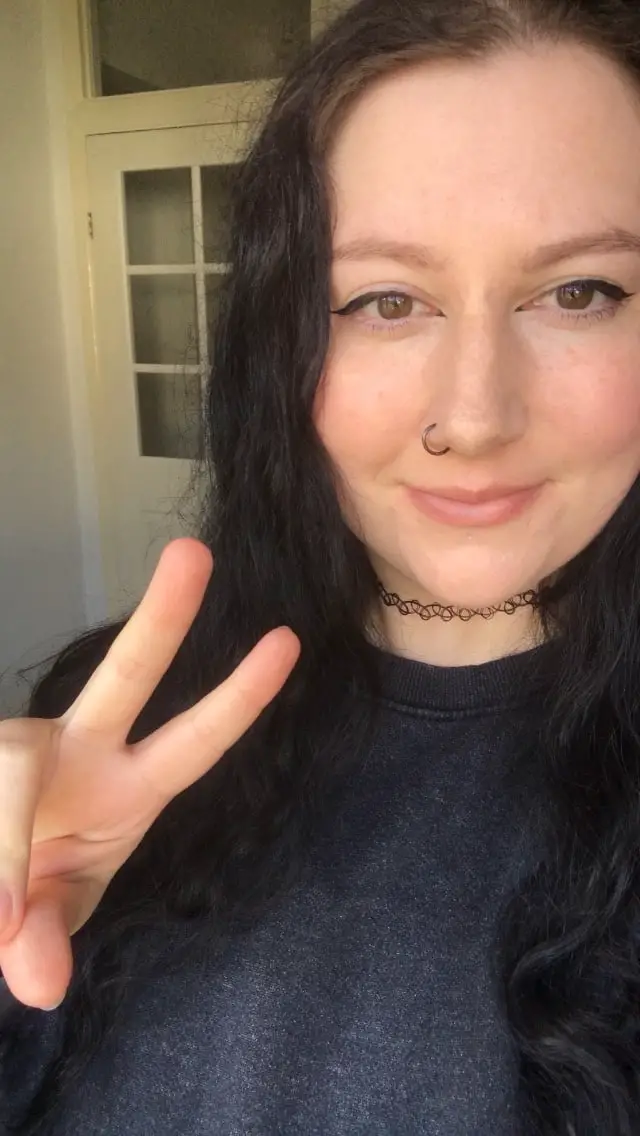 A witchy ray of sunshine who loves to help others on their journal journey. I've been journaling since childhood and have since gone on to earn a degree in English and a diploma in Shadow Work. I love my plant babies, yoga, and anything spooky. Find out more on my about me page.