How to Start Dating Yourself (+ Why You Absolutely Should)
Dating yourself is one of the most fulfilling types of self-care you can practise and the good news is, you can do it whether you're single or in a relationship.
Not only is taking yourself on dates pretty fun, it also helps boost confidence, improve your mindset, and cultivate a sense of independence and self-assuredness.
It's one of the best ways to show yourself love.
Dating yourself also gives you an indicator of what you want from a relationship with someone else, as it shows you exactly how well you deserve to be treated and what this feels like.
I wish I knew how important taking myself on dates and having this blissful alone time was when I was younger because it would have saved me a lot of time and heartache, and maybe would have led me to respect myself more earlier in life.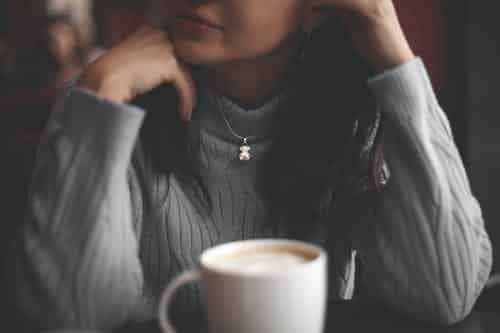 What does the phrase 'dating yourself' mean?
The phrase 'dating yourself' means taking time out of your life every so often to treat yourself exactly how you want to be treated. It's the ultimate self-care day that you can spend however you want and an act of total self love.
If you think of your dream date, what's stopping you from doing all that for yourself?
Dating yourself doesn't have to just be for people who are single, it just means that, whether you're in a relationship or not, you're committed to taking time out of your life to make sure you're cared for and having fun.
It doesn't have to be fancy. What's important is taking the time to yourself to just enjoy your own company, take care of your well-being, and get to know yourself a little better.
We should treat ourselves exactly how we'd want a lover to treat us on our dream date.
Why you should start dating yourself
While dating yourself sounds simply like a fun activity to do – which obviously there's nothing wrong with – there are actually a ton of other benefits.
When you take yourself on a date, or just take the time out for yourself, we're doing a few things.
We're teaching ourselves that we're a priority.
We're teaching ourselves that we're worthy of amazing things.
We're teaching ourselves that we can give ourselves everything we need – we don't need anyone else.
Not only does this boost confidence and teach us to be independent, it also reassures us that while having a partner is nice, we don't NEED one in order to thrive and enjoy nice things. We can do everything ourselves.
This also prevents us from entering into toxic, co-dependent relationships where we rely on the other person for validation, respect, and attention because we give OURSELVES validation, respect, and attention.
In the most literal sense, going out by yourself can teach you how to just be alone and do stuff by yourself, which is really liberating.
Let me tell you: one of the most freeing moments of my life was when I realised that I actually LOVE my own company and thrive by myself.
Having a partner is nice, but not essential to my happiness.
What's more, dating yourself usually involves elements of self-care, which looks after our emotional and physical well-being. For example, having a date night in with movies, snacks and facemasks is a great opportunity for a self-care.
Dates are fun! Taking yourself on a date is no different; in fact, it's better because you can go see any movie you like at the cinema and you don't even have to share your popcorn.
Making time for fun activities is great for our mindset. Life isn't just about earning money and sleeping, it's so much more than that.
Some other notable benefits of dating yourself are:
Self-awareness: You learn more about yourself, your likes, your dislikes, your boundaries, etc. They're not clouded by someone else's judgement.
You learn to like your own company: Spoiler alert – you're a really cool person.
You step out of your comfort zone and challenge yourself, which is really fulfilling. Taking yourself out to dinner is nerve-wracking for a lot of people but you'll feel like an independent queen afterwards.
Romanticising your life becomes easier: Sometimes, we find it hard to place ourselves as the main character of our own story, even though we totally are. We're not just side-characters in other people's quests, we're the beginning, middle and end of our own. Romanticising my life – which became so much easier once I started treating myself like a queen – helped boost my confidence and self-assuredness so much.
Responsibility: You're in charge of where you go on your date, what you do, and how you do it. It falls down to you to make choices and follow through with them. You can't rely on anyone else to take the wheel, which is character-building.
All of this combined helps you learn your own boundaries, expectations, and relationship goals, which helps you grow as a person while having fun in the process.
How to make time for yourself
Making time for self-care of any kind isn't something human beings are particularly known for in our modern age.
With so much emphasis put on being 'productive' and boasting a #NoDaysOff, hustle attitude, not taking time out of our busy lives just for ourselves is almost applauded.
In reality, self-care is being productive because you're taking care of the most important aspect of your life: your well-being. You're rejuvenating, healing, resting, and regenerating.
It's like system maintenance.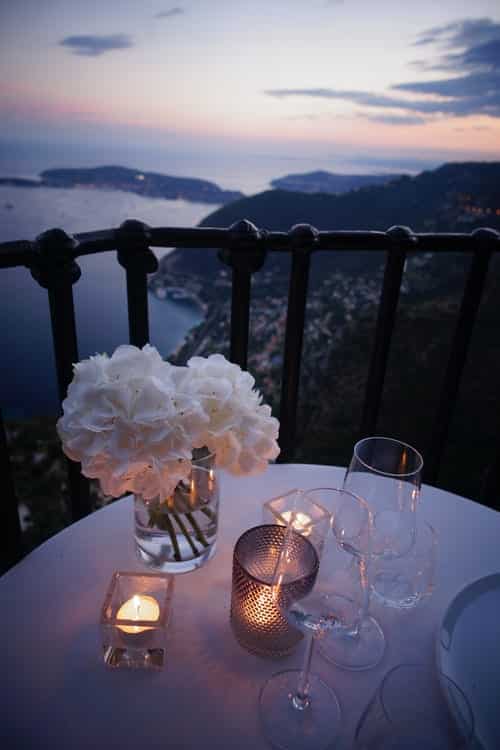 If we don't do this, we can burn out pretty quickly and our mental, physical, and emotional health suffers. We actually become ineffective and less productive when it comes to our work, hobbies, and passion projects because we simply don't have the energy or motivation.
Dating yourself and having date days is a great way to practise self-care, have some fun, and reiterate the deep knowing that you are a priority.
But how do you make time for dating yourself?
Schedule in your date night: In order to make time for yourself, you have to MAKE time for yourself. You can't expect free time to just come and knock on your door; most of the time, you have to schedule in time in your planner. You don't necessarily need to schedule in a whole day off (although this is ideal), just set aside an evening a week to take yourself on a little date.
Set a regular date in the calendar: If your schedule allows, make dating yourself a monthly or even weekly occurrence. Set the same date (for example, the first Friday night of every month) that you have your date night on and stick to it. Stand firm and put yourself first.
Prioritise yourself: Put yourself first. If you don't want to attend a social event and instead just want to have a pizza and horror movie date by yourself – that's okay. Learning to say 'no' to events, people, and situations we don't really want to say 'yes' to is a part of self-care.
Incorporate self-care: Incorporating self-care into your date night is basically a cheat code for keeping your mental and emotional health balanced. Not only are you having fun and getting all the benefits you get from dating yourself, you're also looking after your own well-being in the process. It's a win-win.
Plan out your date: Plan out exactly what you want to do on your date day or night in advance so that you're not left guessing when the time comes. Rent some movies, get some snacks in, make dinner reservations, book those cinema tickets. By doing this, we minimise the chances of us flaking out on ourselves.
Journal about your date: A great way to plan out what your date will look like is by writing about your dream date in your journal, then taking the elements from that and translating them into real life. You don't have to have your dream date every single time, but taking elements from it can be really lovely. Journaling about the experience, how it made you feel, and what you want to achieve by dating yourself going forward is also great for self-awareness and growth.
Get excited: Just like you would get excited for a date with another person, get excited for your date with yourself.
Dating yourself while in a relationship can be tricky as you tend to want to spend your free time on dates with your partner.
Obviously, this is totally fine and a normal part of relationships, particularly in their early stages. However, it's still important that you have your alone time to recharge and remind yourself of what you deserve.
I invite you to set aside your own date day at least once a month just for yourself, even if you're in a relationship.
14 ideas for dating yourself
Like most self-care, your date with yourself can be as extravagant or as low-key as you want (or as your budget allows).
What matters is making time for yourself, gaining your independence, boosting your confidence and, most importantly, having fun.
Little things you can do for yourself all the time to 'date yourself' include:
Buying yourself flowers
Cooking yourself meals
Buying yourself gifts
Engaging in positive self-talk
Repeating self-love affirmations
Romanticising your life
Here are some other date ideas to do by yourself.
#1. Movie night in
Having a night in to watch movies is one of my favourite date night activities.
I line up all the movies I want to watch in advance so that I get look forward to them, buy snacks, have a luxurious shower beforehand, and then snuggle down under a blanket with a hot drink.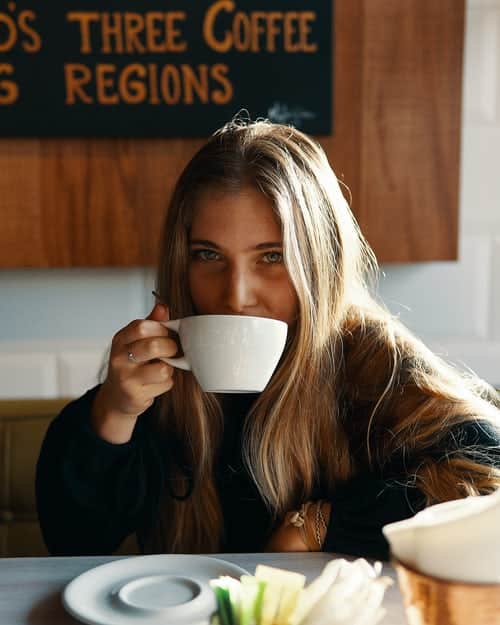 It feels comforting and you get to watch some movies you've been looking forward to seeing.
I usually use Amazon Prime as it has tons of movies – new and old – available for free or to rent. (Get a free 30-day trial of Amazon Prime.)
#2. Movie night out
Is there a movie that's just been released that you've really been wanting to see but have no one to go see it with?
Book yourself a ticket.
Get dressed in comfy clothes that you would wear on a cinema date; grab yourself some popcorn and a large drink; get comfy in your seat and enjoy the atmosphere of the cinema by yourself.
#3. Yoga date
Yoga is a great self-date option if you like being active and need to de-stress.
Get on a cute yoga outfit, take yourself to a cool yoga class, and then go for a smoothie or light meal by yourself afterwards.
Take your time, enjoy your own company and chill.
#4. Dinner date
Taking yourself out to dinner is probably one of the most nerve-wracking ways to date yourself, especially if you're not used to being alone.
There's something about eating alone that feels very vulnerable. However, it's also really rewarding and great for building independence.
Make a reservation at your favourite restaurant, get dressed up, have some drinks and go order whatever you want from the menu.
Alternatively, cook yourself a three-course meal from the comfort of your own kitchen and sit down to eat it with your favourite movie.
If you want to eat out alone, but feel like sitting down to eat at a restaurant alone is too far outside your comfort zone, why not try just grabbing some cocktails by yourself first to ease you in? You can still get dressed up and enjoy your own company, but it's a bit less daunting.
Then, next time, try making that reservation for one.
#5. Brunch date
Brunch dates can be really cute, especially sitting outside at a nice breakfast spot in the summer.
Put on your cutest summer dress, find a local hot-spot for breakfast food, and go soak up the sun in peace with some pancakes.
I invite you to also try to do this without scrolling on your phone as a distraction. Really enjoy being by yourself and being alone with your own thoughts.
#6. Picnic in the park
If the weather is nice, a great date idea that you can do alone is taking yourself for a picnic.
Choose a nice picnic spot near by, pack a picnic basket, grab a blanket, and bring a good book.
This picnic hamper on Amazon is really cute – it reminds me of the picnic baskets you see in childhood movies – and even has a built-in cooler. Talk about romanticising your life.
#7. The theatre
If you love going to see shows at the theatre or even the ballet, taking yourself to one is one of the more extravagant date ideas you can do by yourself.
Book your ticket in advance if there's a show you want to see, buy a new outfit ahead of time, and make a day of it.
Grab some food beforehand, a drink in the foyer before the show starts, and get ready to have a lovely time.
#8. Art date
If you're artistic, try setting up some art supplies in your garden (or miscellaneous room in your home) along with snacks and music.
Order some cool sculpting supplies online (like these from Amazon) and get in touch with your creative side.
If you're feeling really adventurous, why not try going to an art gallery?
#9. Camping date
If you enjoy camping, there's nothing stopping from you from going for a weekend staycation away by yourself.
Pack plenty of comfy bedding so that you can get cosy at night, changes of clothes, tons of snacks, and something to amuse yourself.
Do some research on the area you're going to so that you can plan out a couple of activities – like scenic walks – while you're there.
Make sure to keep your phone fully charged by bringing a portable charger so that you can call anyone if you need to and ensure you save any numbers you might need to know beforehand (for example, park rangers).
Also, please do make your safety a priority. Camp on a designated campsite that's not too far away from civilisation and not alone in the woods, and let people know where you're going ahead of time so that you can check in with them.
Research the area to make sure you're not camping in a dangerous area.
Camping alone can be fun, but you need to make sure you're safe.
#10. Adrenaline date
Chill dinner dates aren't for everyone; for some people, their idea of a good time is something a little more high-octane like go-kart racing, sky-diving, or bungee jumping.
And guess what? You don't have to have a partner to do these things.
Book a day out of your calendar to experience an adrenaline rush that you've always wanted to try.
The feeling of accomplishment will be unreal.
#11. Holiday date
When was the last time you took some time away on holiday?
Probably too long, right?
Booking a holiday by yourself or even going traveling alone can be one of the most rewarding experiences of your life.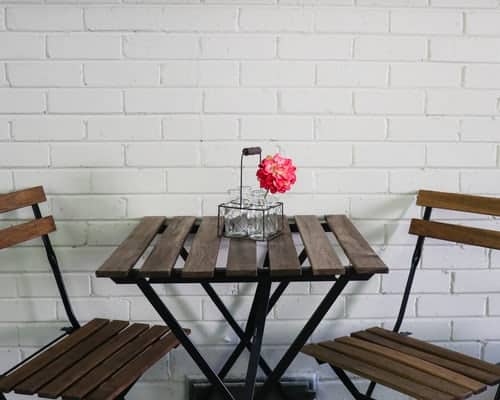 It builds confidence in yourself, independence, and allows you to learn about yourself in a way that just sitting alone by yourself can't do.
Just make sure to ensure your safety is paramount; let people know exactly where you're going and when.
#12. Museum date
I love visiting museums. They evoke a child-like wonder in me, even as an adult.
Some of my favourite dates with other people have been to museums because, let's face it, they're just cool.
There's absolutely no reason why you can't make a day of it and go by yourself.
What's even better is that most museums are really cheap or even free to attend, if you're on a budget.
#13. Concert date
Got a band or artist you always wanted to see live and they're going to be in your city soon?
Go alone, get some drinks, sing along, and have a great time surrounded by other like-minded people.
#14. Coffee date
Going for coffee alone is one of the simplest, yet sweetest date ideas that you can do alone.
It's good because you get the benefits of dating yourself, treating yourself and gaining some independence, while not dropping you in at the deep end.
Grab yourself your favourite coffee, people watch, and maybe even buy yourself some flowers on the way home.
Ultimately, dating yourself means making time for yourself and doing what YOU want to do with your time. Enjoy your alone time, bask in the peace of your own company, and get to know yourself in the process. You won't regret it.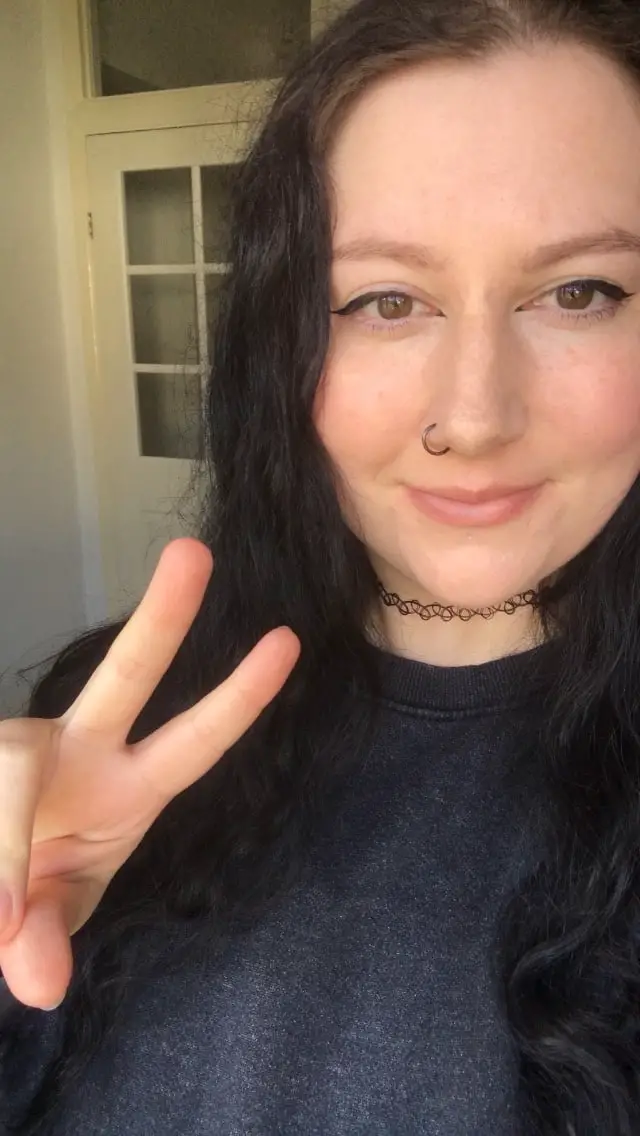 A witchy ray of sunshine who loves to help others on their journal journey. I've been journaling since childhood and have since gone on to earn a degree in English and a diploma in Shadow Work. I love my plant babies, yoga, and anything spooky. Find out more on my about me page.