55 Positive Sunday Affirmations to Prepare for A Productive Week
Sunday affirmations are a powerful tool to help prepare you for the week ahead and set you up for a positive Monday.
To some, Sunday is just another day of the week. However, to many, Sunday signifies the end of the week; a day of rest and rejuvenation; and the start of a new cycle as we start preparing for the work week to begin again.
This is why using positive affirmations can be particularly beneficial on a Sunday.
They can help give you a boost, put your mindset in a positive place, and ensure you're ready to face the new week with confidence.
We can approach using Sunday affirmations in a few ways:
Positive affirmations to give you a boost and help ward off the dread so many of us feel before going back to work or school on a Monday.
Self-care Sunday affirmations that encourage you to take this opportunity to rest, recuperate, and rejuvenate.
Sunday evening affirmations, which help prepare you for a positive, productive week before you go to bed.
I'll be including them all in this post.
What do Sunday affirmations mean?
Positive affirmations are positive, self-affirming statements that we can repeat out loud, in our heads, or in a journal in order to improve self-esteem, confidence, and our mindset in general.
They work by reprogramming our thought processes.
When we replace negative self-talk with positive, present-tense affirmations, our thought patterns start to drift to a more positive place over a negative one.
When used as a tool to combat negative self-talk, affirmations are fantastic.
Sunday affirmations are simply affirmations that we repeat on Sundays as a tool to help prepare us for the week ahead.
For many, Sundays are the day they dedicate to their faith or spirituality, which is another reason using this day for affirmations can be really powerful.
For others, Sunday is a day to reset before a new cycle.
When I was in school, I used to hate Sundays. I hated school and therefore knew that going back there was only a day away.
I used to feel sick and upset in the evening and over-think the next day.
I now know that I wasn't the only one!
A reported 90% of millennials and Gen Z get the Sunday Scaries – aka the Sunday Blues.
Now, Sundays are one of my favourite days that I use for self-care and affirmations are a huge part of that.
Positive Sunday Affirmations
These affirmations are perfect for when you've just woken up on the Sunday morning, before the dread has had a chance to creep in.
If you already feel pretty positive going into the day, these can help maintain that mindset throughout.
Sundays signal new beginnings round the corner
I enjoy Sundays
I choose to spend today however I want
I embrace the end of the week and start of the new one
I welcome new opportunities
I value rest
I choose to put work worries aside for today
Today I choose happiness and tranquillity
I choose to protect my own energy
Today, I will enforce my boundaries with ease
I am grateful for today
Self-care Sunday Affirmations
Sunday is a great opportunity to practise some self-care.
Self-care is crucial for maintaining your mental, physical, and emotional well-being. However, sometimes we feel guilty for that, or need a little push to actually take care of ourselves.
If you struggle making time for yourself or feel as if you're undeserving of self-care, try these.
I choose to take today to just do me
I allow myself to relax
Self-care is self-love
I deserve rest
I choose to make self-care a priority in my life
Self-care is productive
I give myself permission to not to anything at all
I choose to let go of what doesn't serve me today
I am grateful for the opportunity to take time for myself
I deserve to have time and space to myself
Rest is crucial for success
I am grateful for self-care
Practising self-care helps me reach my goals quicker
I give myself permission to be completely, unapologetically myself today
I will be kind and compassionate to myself today
I value and love myself whole-heartedly
My compassionate for others makes me strong
Putting my needs first comes easily to me
I give myself permission to relax
I accept myself as I am
Sunday Evening Affirmations
Sunday evening might be the best time for affirmations.
This tends to be the time where you start worrying about Monday and negative self-talk might catch up with you, even if you've felt fine all day.
These Sunday affirmations are designed to help you ward off the Sunday Scaries.
I am enough, just the way I am
I accept any challenges that tomorrow might bring
I welcome the change of a new week
This week, I've done my best, and that's good enough
I choose the leave the worries of last week in the past
I choose to tackle my problems head-on
Mistakes are lessons
I grow stronger as I learn
This week is going to be amazing
This week, I'm attracting abundance with ease
Monday's are the perfect chance for a fresh start
I choose to draw a line after last week and move on
This week, I'm going to be productive
I am ready to crush my goals
I attract creativity with ease
I give myself permission to feel
This too shall pass
I am grateful for the chance to start afresh
I trust that the Universe has my back this week
I am fully prepared for the week ahead
I feel rested
I am rejuvenated ahead of the new week
Tomorrow is a new day and I can't wait
How to use Sunday affirmations
In order to get the most out of these Sunday affirmations, my best tips are:
Only pick 1 – 3 affirmations so that you don't get overwhelmed and you can fully focus on just a couple
Pick affirmations that resonate with you and how you're feeling
Write down your affirmations in your journal, as well as saying them out loud or in your head (or both)
Feel the affirmation as you repeat it
Give yourself time – be compassionate and patient with yourself
Use affirmations as a tool to combat negative self-talk
Stay consistent
The best way to stay consistent with affirmations that I've found it is by using affirmation cards.
They help inspire you, as well as remember which affirmation you're focusing on, which helps transform your confidence and discover self-worth.
Check out my affirmation card club for brand new affirmation cards every single week!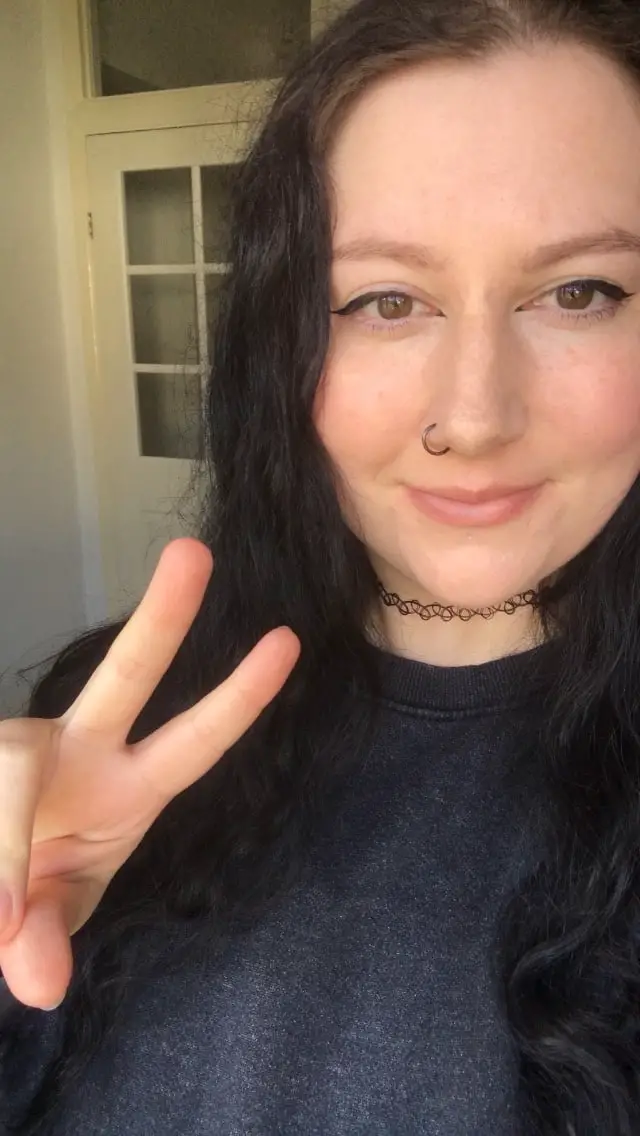 A witchy ray of sunshine who loves to help others on their journal journey. I've been journaling since childhood and have since gone on to earn a degree in English and a diploma in Shadow Work. I love my plant babies, yoga, and anything spooky. Find out more on my about me page.